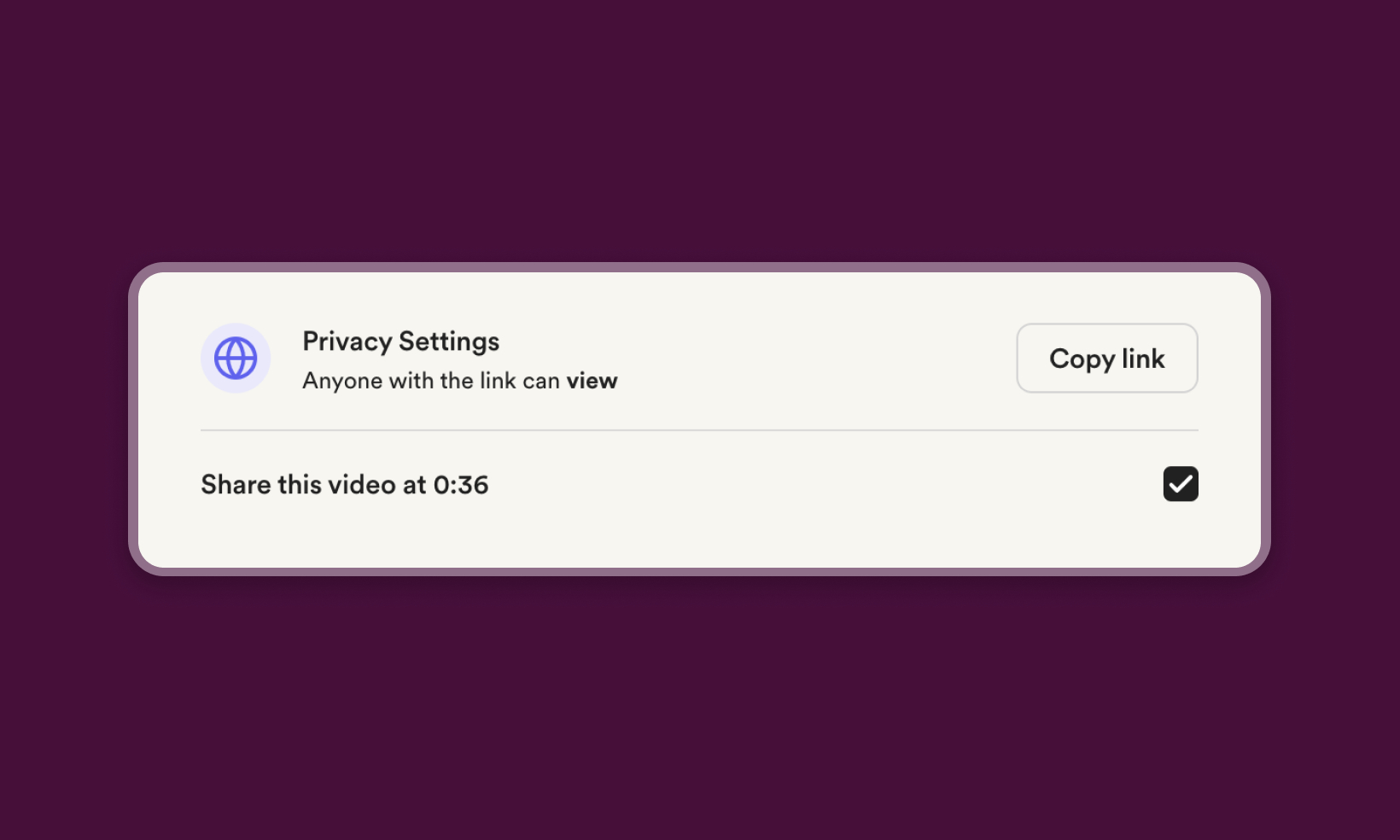 DATE:

AUTHOR:

The Loom Team
Share a video from a specific start time
DATE:
AUTHOR: The Loom Team
Now you can share a video from a specific start time. This is useful for when you want to share a particular segment of a video—especially if the video is long and the part that you want to share comes several minutes after it starts playing.
To share from a specific start time, first, navigate to where in the video you would like playback to start. Second, click the "Share" button in the upper right-hand corner of the video share page. At the bottom of the share modal below Privacy Settings, check the box next to "Share this video at...". Finally, click the "Copy Link" button to copy the link to your clipboard.