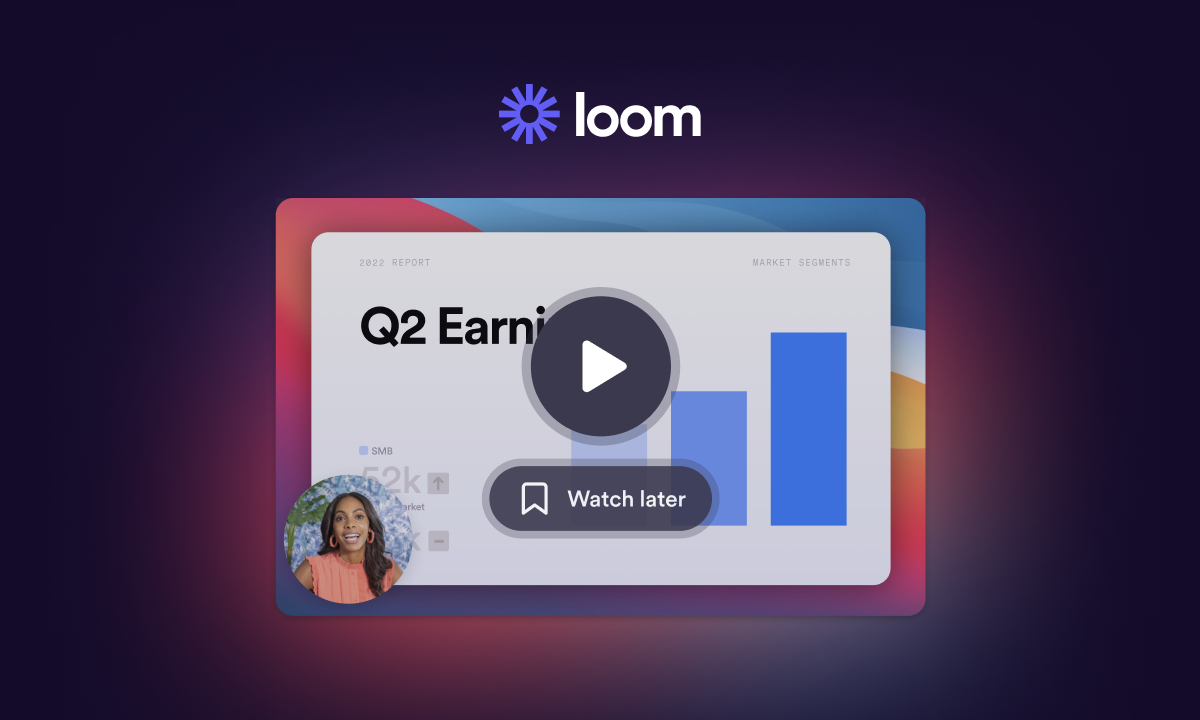 DATE:

AUTHOR:

The Loom Team
New Feature
Web App
Starter Plan
Business Plan
Enterprise Plan
Save looms to 'Watch Later'
DATE:
AUTHOR: The Loom Team
Now you can add videos to a 'Watch Later' list and set reminders for when you're ready to view them. It's great for keeping track of videos that you want to get back to. You can find your 'Watch Later' list on the left-hand side of your Loom workspace.

If you would like to receive push notifications about videos that have been saved, visit the Notification tab within your Personal Settings. From there, you can enable reminder email and mobile notifications at 9 AM (your timezone). Learn more in our Help Center.