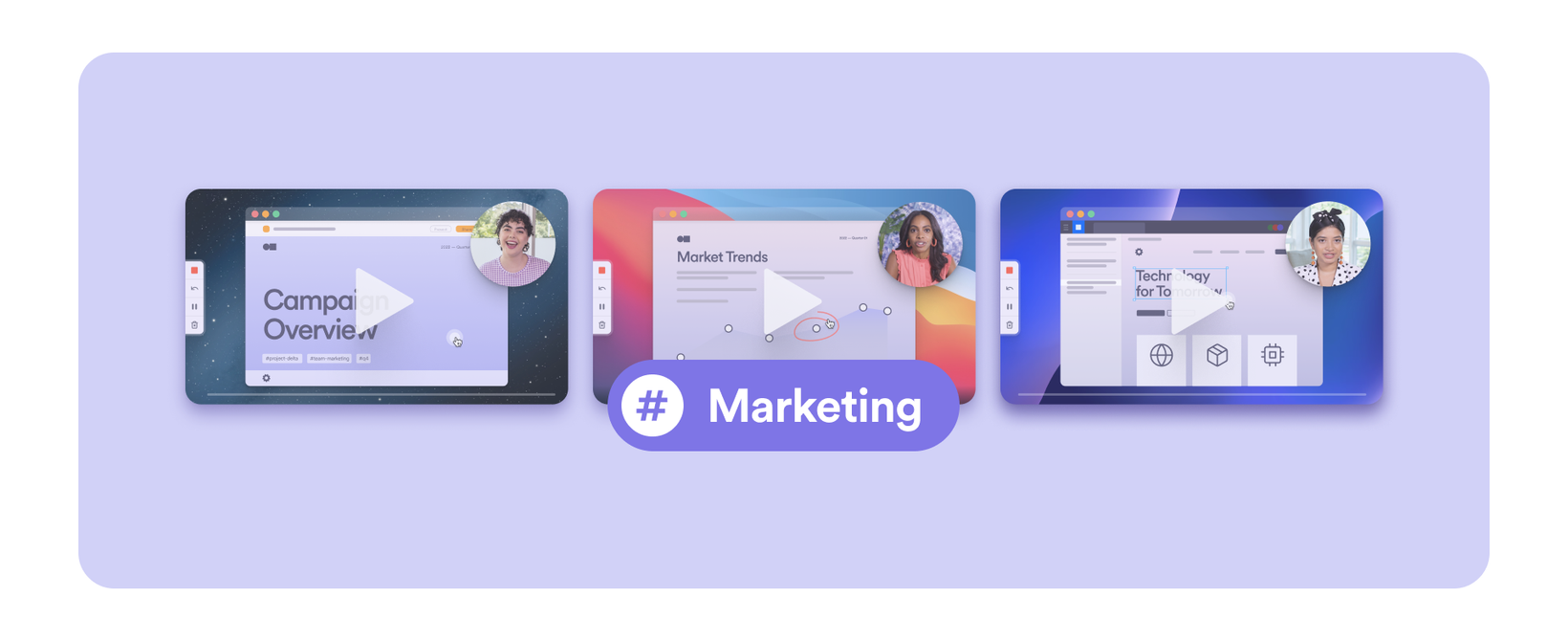 DATE:

AUTHOR:

The Loom Team
New Feature
Announcement
Web App
Loom Management: Organize & Find Videos at Lightning Speed
DATE:
AUTHOR: The Loom Team
These changes are part of a new and improved workspace experience, a.k.a. your Loom HQ. A new intelligent home for all your videos. We're rolling out access over the coming weeks, so if you don't see these features yet, hold tight! Learn more.
---
Find any loom in seconds with a more powerful Search
Now it's easier to find videos across your Workspace with our new and improved search capabilities. Search by title, tag, and creator, or even by words in the transcript.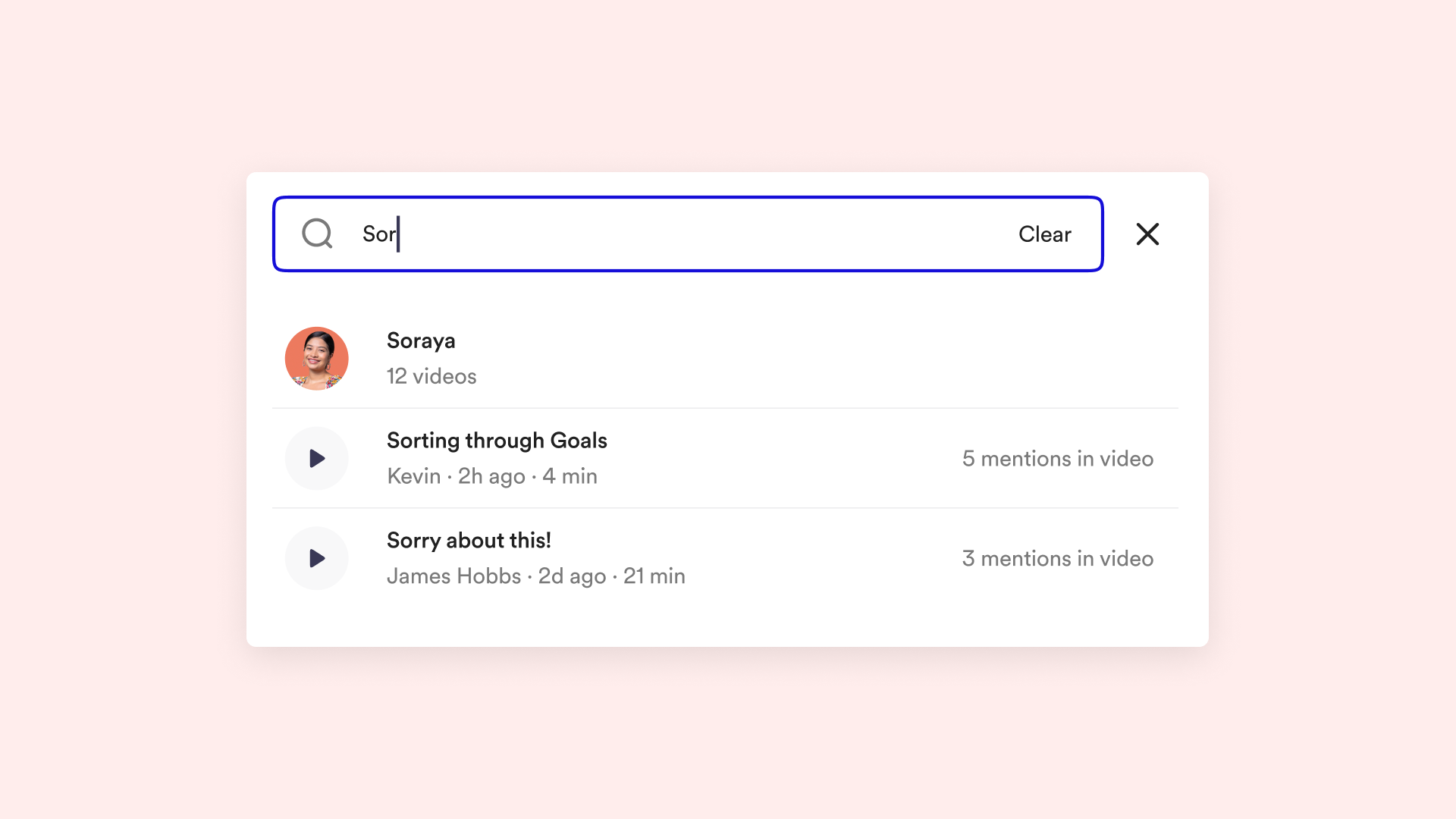 ---
Quickly organize your looms with Tags
Organizing your videos makes it easy for anyone to find them later. So we've introduced a lightweight way to categorize videos with tags that gives you more flexibility than folders.
Use the # add tag button at the bottom of a video to manually add a tag, or choose one of the suggested tags taken from the transcript.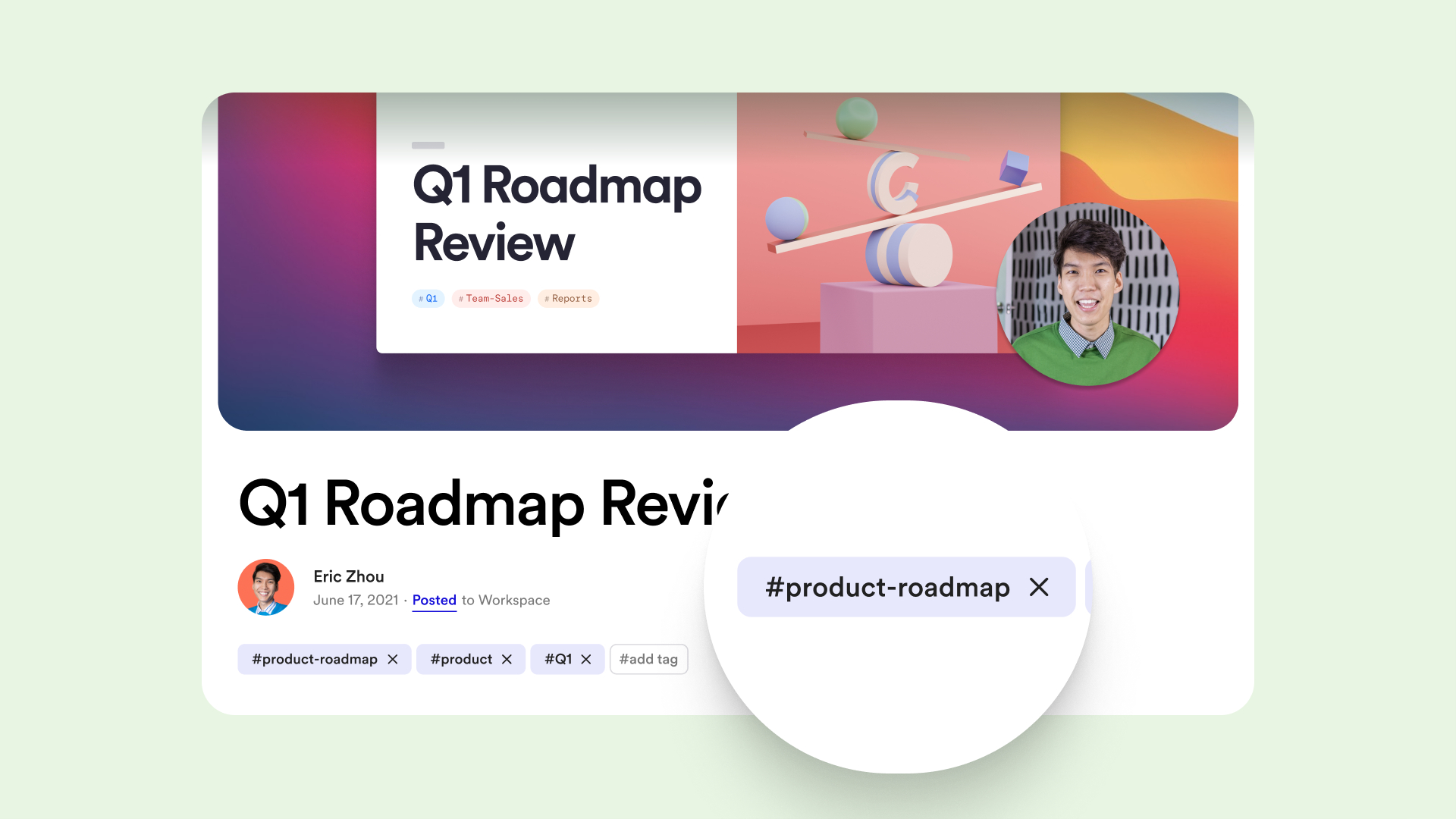 ---
Posting makes sharing looms fast
Sharing videos with your company now only takes two clicks. Have a video that would benefit others in your team or company? "Post " it to your Loom HQ.
This makes it discoverable to anyone in your company. Use the posting feature located below your video to share major project updates, weekly digests, shoutouts, metrics readouts, and more.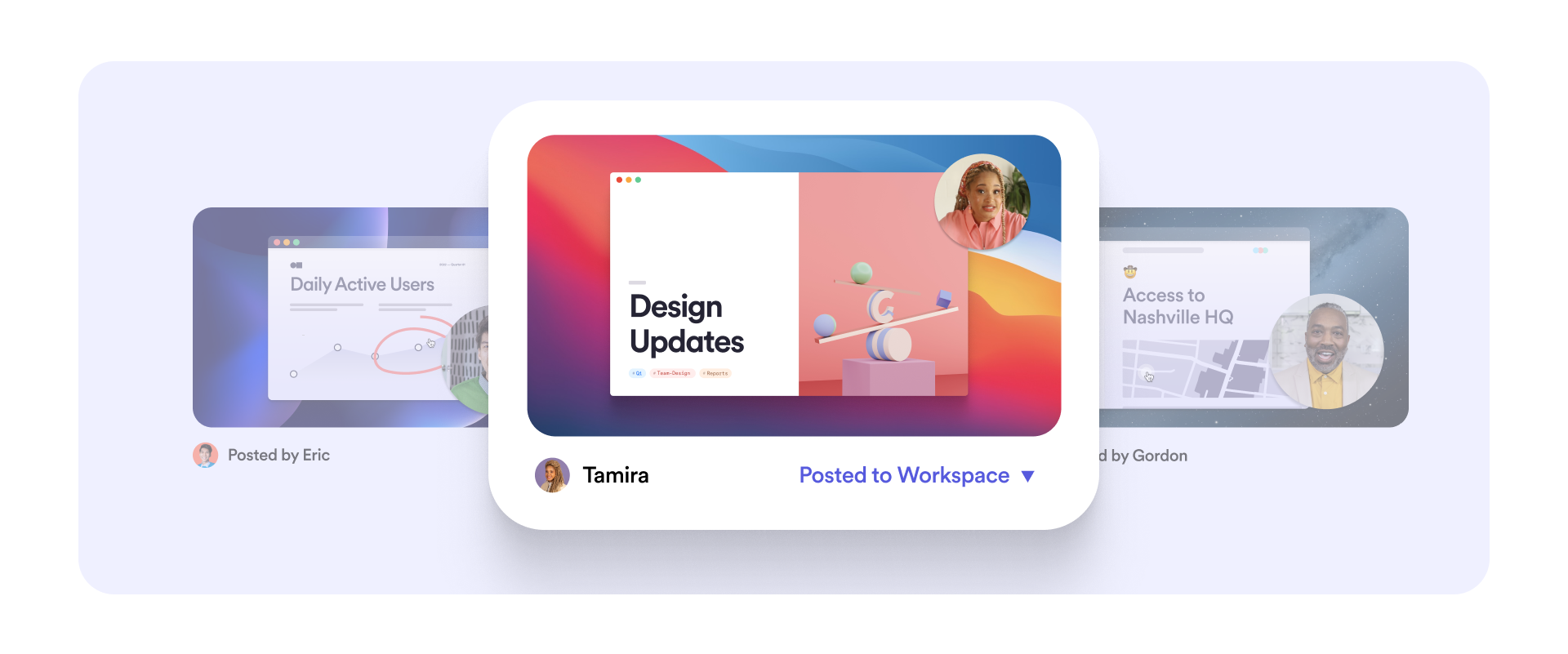 ---
A new Library made easy
Before you had three Libraries (Personal, Shared, Team). Now you have one simplified Library that uses filters to sort through your private content and content public to your company.
You can find your Library in the left-hand menu bar.
Need to see all of your personal private content? Select "Created by me".

Need to see all the content you have shared with the company? Select "Created by me" and "Posted to your company".

Want to see all the content people have shared within your company? Select "Posted to your company" and see all everyone's shared content.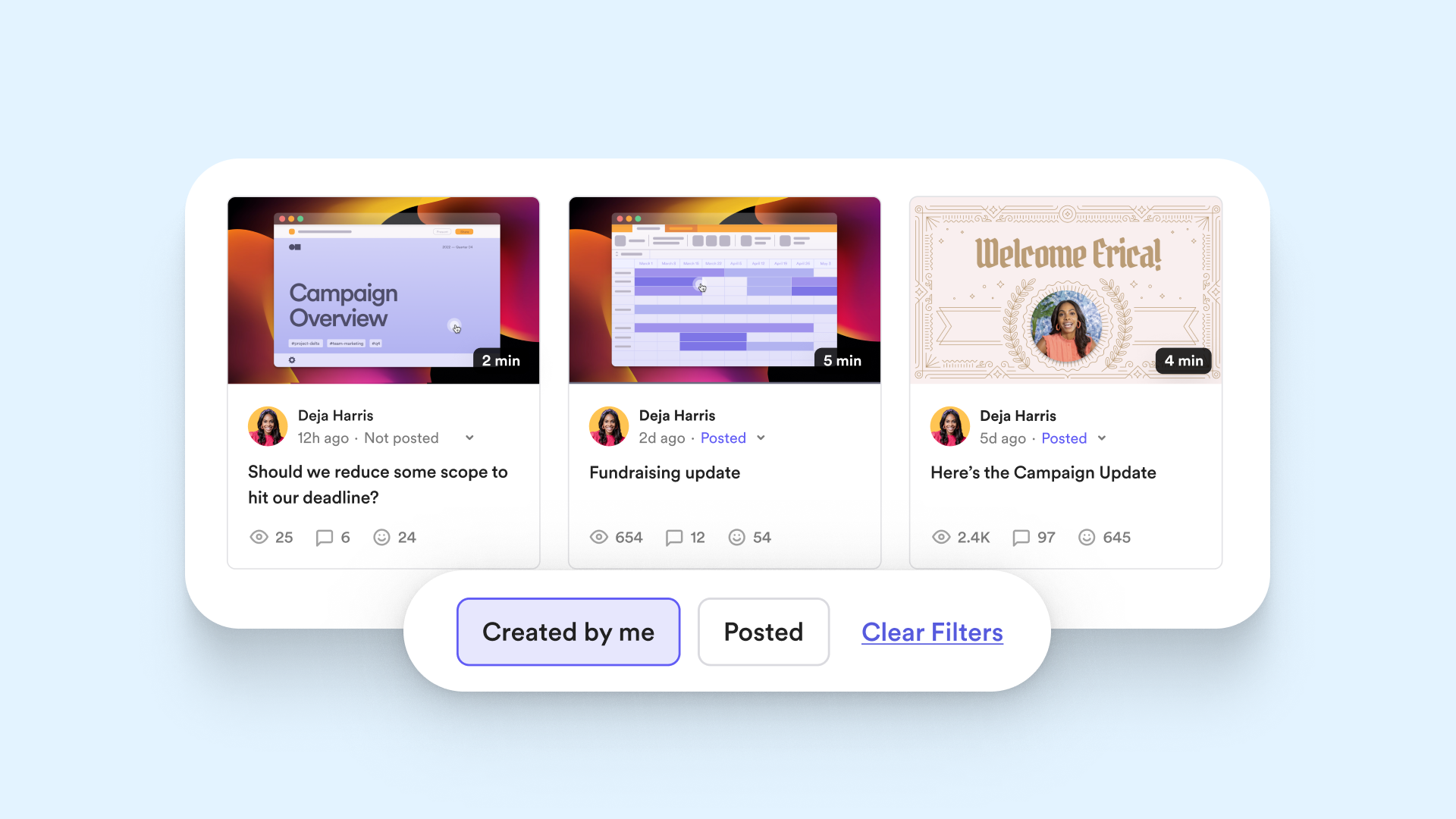 ---
Share private content with individuals and small groups.
If you want to share a video more privately, you can still use the purple Share button above your video. Share with people in your workspace, emails, Slack handles, or Google contacts.
Videos that have been directly shared with you will appear in the "Shared with Me" which you can find on your Notifications page.
Learn more.
---
A new place for Folders
Folders have moved. Navigate to your Library and click on the "Folders" tab next to "Videos" to find all of your private and shared folders.