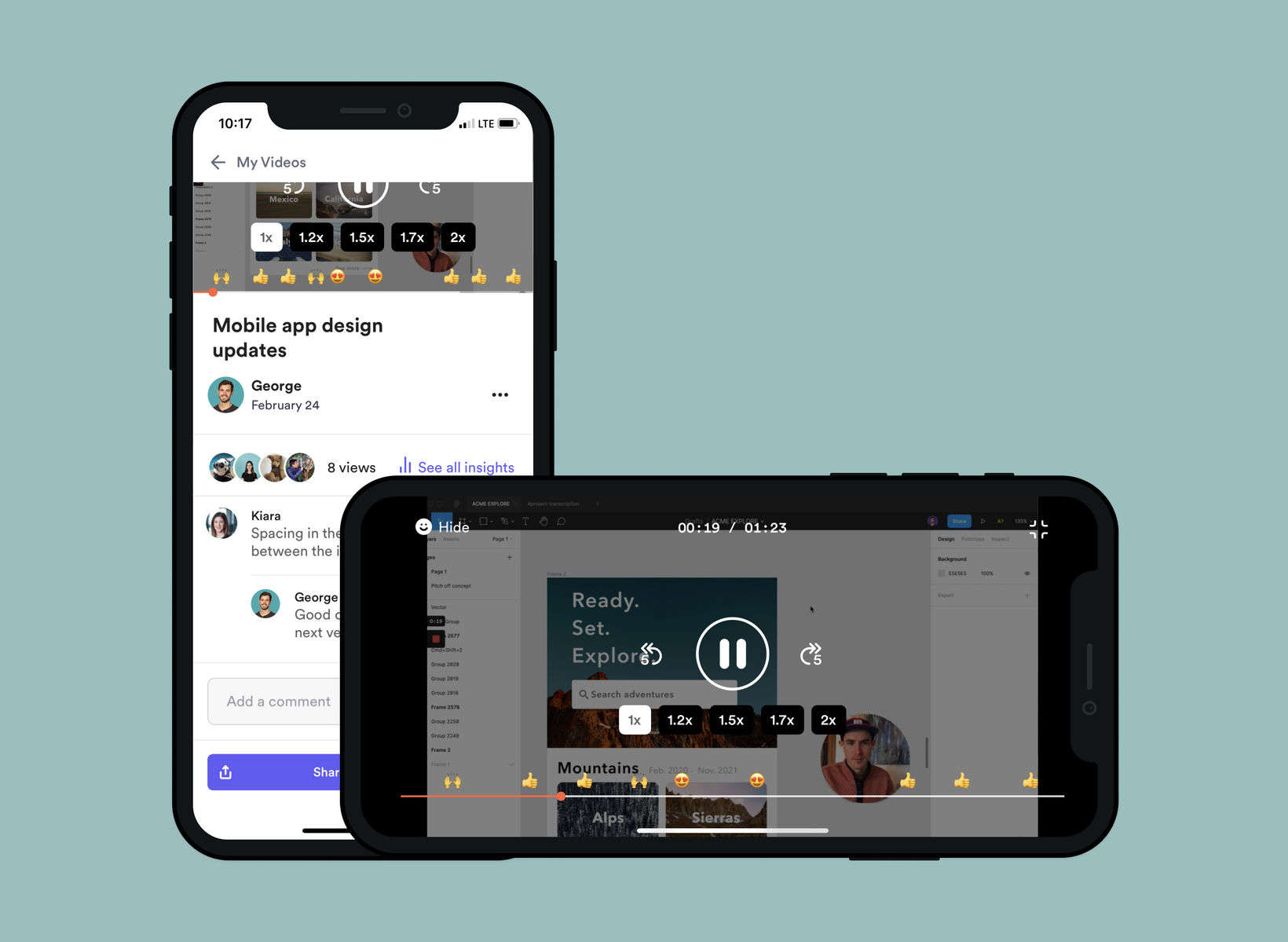 DATE:

AUTHOR:

The Loom Team
Loom for iOS version 1.3: speed controls, emoji reactions, privacy settings, and more
DATE:
AUTHOR: The Loom Team
The latest version of Loom for iOS introduces a redesigned experience, including an all-new video player, access to privacy settings, and other performance improvements.
The updated video player now lets you choose playback speed, show or hide emoji reactions, and control your settings – even in fullscreen.
On the video page, we've cleaned up your view of comments and inline replies, and now support time-stamped comments so you can respond to a specific moment in a video.
Last but not least, you can now manage your video privacy settings when you share a video from the app. Go to "Share Your Video" then select "Edit Privacy" to chose whether your video is available to the public, your Workspace, or only you.